Local Vail Resident Climbs High to Support Our Veterans
This coming May, local Vail resident, Chris Cobb, will be attempting to climb to the top of North America's highest mountain peak. Denali is located in Alaska, has a summit elevation of 20,300 ft., and is the third highest peak in the world behind Aconcagua and Mt. Everest. We caught up with Chris to ask a few questions about the upcoming trip:
First question, have you always been crazy or is this a recent thing
Ha! A little bit of crazy is okay, it's a lot of crazy that you have to worry about. I really enjoy doing new things, seeing new people, and doing extreme things. Life is short so I try to squeeze out as much as I can. If that's crazy, then yeah, I guess I am a little on the crazy side.
How long have you been climbing?
Honestly, I climbed my first big mountain this past May. I thought Everest would be a cool thing to add to my five-year goals so I called a guide company and asked for them to sign me up. I told them I'd never climbed a mountain before but that I was sure I'd be ok for the trip which was followed by laughter and a recommendation to climb a few others first before taking on the biggest mountain in the world. Since then I've trained on Mt. Erie , climbed Mt. Baker, and Mt. Rainier twice. Now I've got Denali this coming may, it will take about three weeks.....and then the big fella.
What do you do for training?
In the morning around 5:30, my dog, one of my kids, and I go to Cienega High School. I wear a pack weighted down to about 80lbs and hit the bleachers. Then in the afternoon I run around 5 miles and do heavy weight training for about an hour afterward. I also try to do some sort of climbing on the weekend.
What is Fisher House?
Fisher House is a program that houses the loved ones of military members while they undergo medical treatment at the VA. I've heard stories of spouses sleeping in their car while their partner had a medical treatment done at the VA so they could be close to them during the process. They couldn't afford to rent a hotel room so they were forced to stay in their car overnight to be close. We just opened a brand new Fisher House at our VA here in Tucson, it can house over 40 people and is a top notch facility. The loved ones can stay there for free, have meals and toiletries provided, and be around other people in similar situations for support. It's important we take care of our troops in their time of need. I know how important family is to military members, dependents, and spouses because I come from a military family. My grandpa's, great uncles, uncles, dad, myself; we all served. I moved around every 3-4 years growing up. Our family was everything we had.
That sounds like an awesome program! How is Denali and Fisher House related?
I'll be using the climb to raise funds that will go directly to the Fisher House to pay for food, toiletries, cleaning supplies,etc.
There is a direct link at my site, http:// housesfortroops.com/fisherhouse, to donate funds. I'm asking for people to give what they can, it all adds up in the end and can make a huge impact. Most people are sponsoring per foot climbed. You can do a nickel or a penny per foot. Success rate on Denali is only 50% because the weather is so brutal but the summit is 20,300 feet so a penny a foot would be about $200 if I make it to the top. If I don't it'd be a penny per foot up that I was able to go.
Wow! Good luck on your trip!
Thank you, I love it out here in Vail and I know that I'll be looking forward to getting back home for some R & R after the trip. Huge shout out to Lucretia and the Vail Voice for giving the Fisher House some publicity.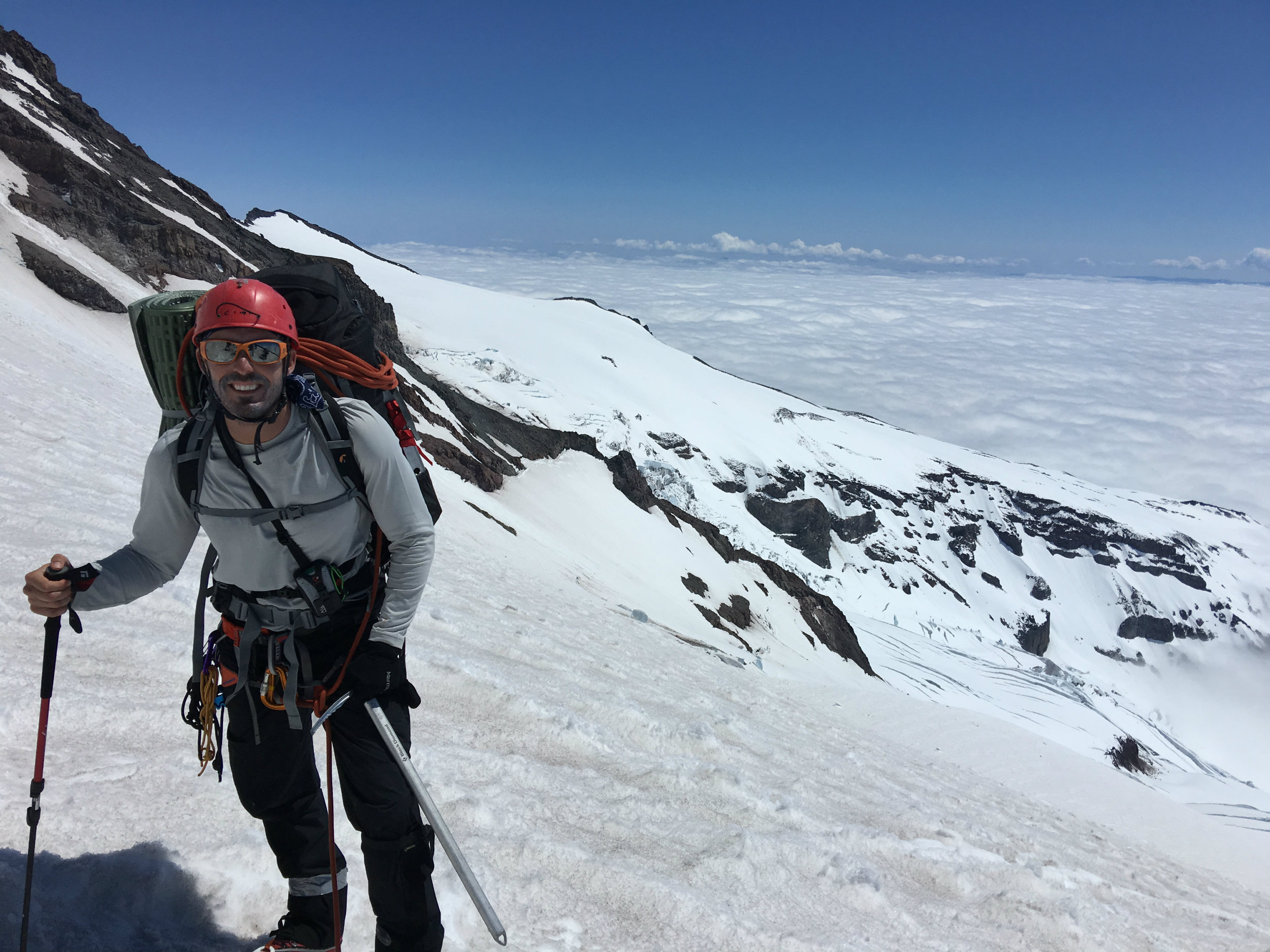 Donate per Foot Climbed
Or Donate set amount.